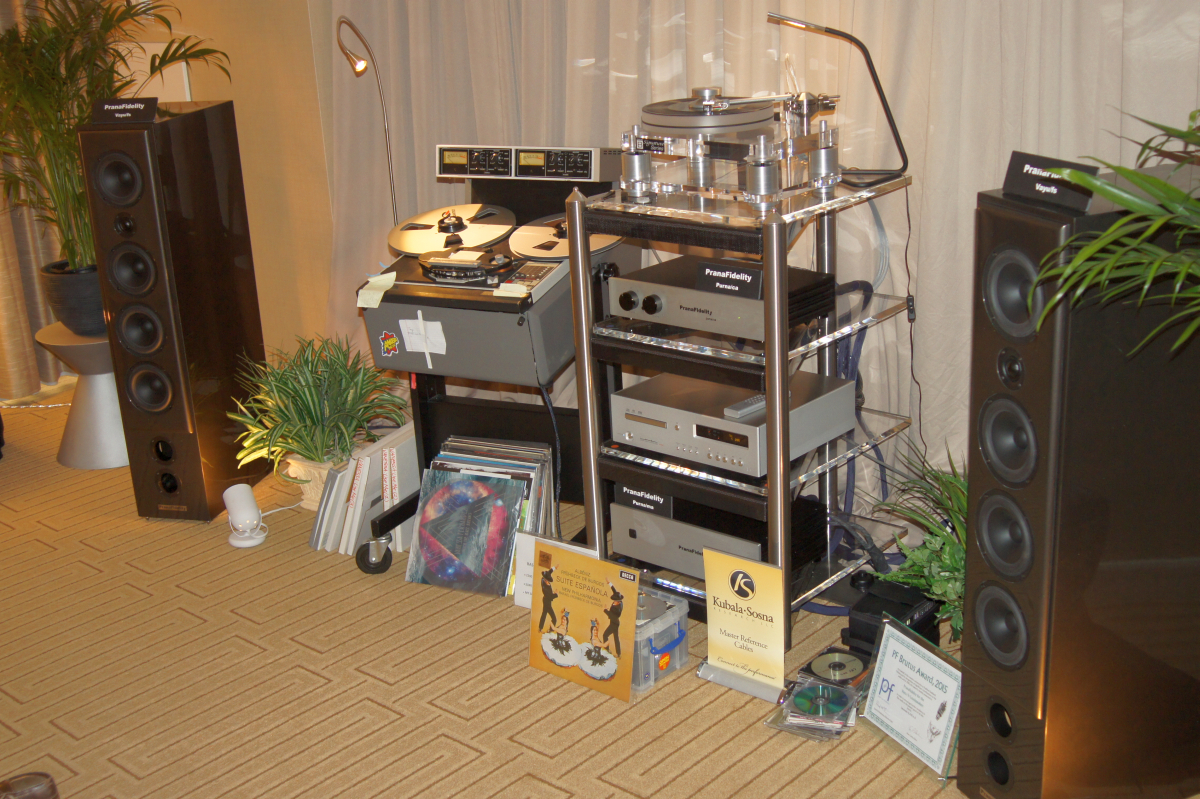 I almost didn't put the Prana Fidelity room in this article, mostly because the total cost of the system (including the R2R and turntable) was quite pricey. But, for as great as this room sounded, to get that level of performance with speakers that sell at this price deserves recognition.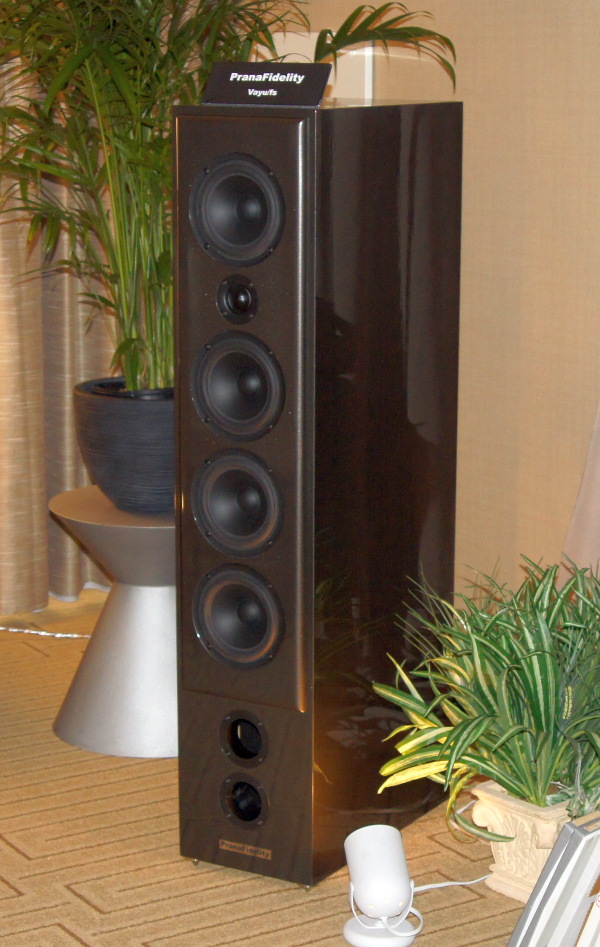 Prana Fidelity Vayu/fs ($6950) have been recognized in my past few show articles, also. They continue to come across as one of the best deals in a true, high-end loudspeaker. Seemingly unlimited in power, depth, dynamics and energy, yet with all the tone and musicality you could ask for.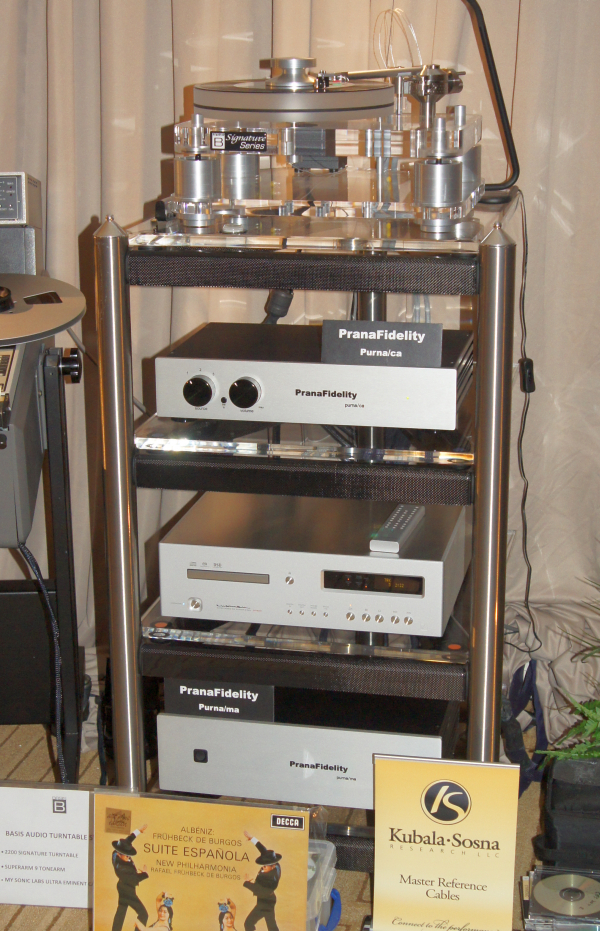 The electronics included Prana Fidelity's Purna 400 wpc amplifier ($8950) and preamp ($4500 to $9500 depending on options), Basis Audio 2200 Signature turntable fitted with their Superarm and a My Sonic Labs Ultra Eminent cartridge, Ampex ATR-102 tape deck, Luxman D-08 CD/SACD player, and Kubala-Sosna cables.